Back in the day girls grew up watching women breastfeed, it wasn't "taboo" or something that "needed" to be covered up. When it came time for you to breastfeed there were plenty of women readily available to offer support. Sadly, it doesn't work like that anymore, in fact about 80% of my doula clients have never even seen a woman breastfeed! When formula became ever so popular in the 50′s and 60′s breastfeeding rates dropped significantly. Neither my mother nor grandmother breastfed, so when I had my first baby (at the age of 16) I really didn't have a lot of breastfeeding support. When I look back, I'm surprised I was able to successfully breastfeed at all, being so young and knowing so little about breastfeeding. Yet against all odds I breastfed our first child until she self weaned at age 3! I believe the greatest factor in my breastfeeding success was the support I received from the women I met at my breastfeeding support group.
Although breastfeeding is natural, it doesn't always come naturally! The early weeks of breastfeeding are often challenging as both mother & baby "learn" how to breastfeed. I've heard very few moms say breastfeeding was all smiles and rainbows right from the start. Exhaustion, sore nipples, sleepy babies, engorgement, plugged ducts and a number of other breastfeeding problems or concerns can make even the most dedicated mom feel like giving up at times. Every breastfeeding mom needs a safe place to go for support when questions or problems arise. Breastfeeding support groups offer that safe place, filled with both new and experienced nursing mothers who understand exactly what you are going through, and can help you get through even the toughest breastfeeding challenges.
One of the oldest and most popular support groups is La Leche League International. When my first child was born I attended La Leche League meetings regularly, and like I mentioned before, I don't know if I could have been successful at breastfeeding without them. La Leche League meetings typically meet once a month, and the leader and co-leader(s) are available for support via phone or e-mail anytime. I can't even count the number of times I called those poor leaders in the first few months after my daughter was born, but I sure am grateful I had someone to call. As my daughter got older I began attending "toddler meetings", which were also a real blessing. I had no idea people could be so negative about older babies continuing to nurse, these meetings were my only source of support as I continued to nurse beyond infancy. Whether you are pregnant with questions about breastfeeding, or nursing a toddler, it's important to have the support of other breastfeeding moms throughout your journey. Even afer having 4 babies, becoming a doula and considering myself a breastfeeding "pro", I still enjoy attending breastfeeding support groups to get support, and offer my support to other nursing mothers.
I suggest beginning your search for a breastfeeding support group sometime near the end of your second trimester in pregnancy and attending regularly, if possible. In my experience, the mother's who begin attending breastfeeding support groups during pregnancy have a better idea of what to expect, and experience fewer breastfeeding problems once their baby arrives. There are a large number of support groups to choose from both in person, and online. Contact your local hospital, birthing center, lactation consultant, La Leche League Leader or do a search on  www.MeetUp.com to find breastfeeding support groups in your area.
Here are a few links for online breastfeeding support groups as well…
Virtual La Leche League Meetings
Baby Center Breastfeeding Support Group
I-Village Breastfeeding Support Group
You can also join myself, along with other awesome breastfeeding moms on Twitter for the #BFcafe Twitter Chat every Thursday at 7:00pm PST! If you are new to Twitter Chats, simply create a Twitter account, and then use www.TweetChat.com to attend the chat by entering BFcafe after the hashtag (#) at the top of the page. If you'd like to connect with me on Twitter directly, you can follow me here!
This post  was written as a part of the Breastfeeding Blog Hop! For more great thoughts on breastfeeding support groups be sure to check out some of the other posts below. Do you have a great blog post about breastfeeding support groups you'd like to share? Feel free to add it to the linky, I'd love to read it!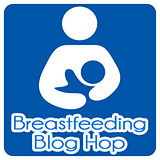 Terri
For more eco-crazy tips follow Eco-Crazy Mom on
Twitter
and
Facebook
. You can also
follow my blog
and
join my mailing list
to be the first to know about new posts, giveaways and the latest eco-crazy news!
Did you find this information interesting or helpful? Please help spread the word! Give this post a +1 or share it on your favorite social media site using the buttons below.